Watch the Butterflies Grow
For the last 3 weeks, both Grand Section classes have been learning about the life cycles of butterflies by raising our own in the class!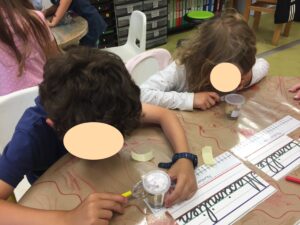 At the start of June, we received our tiny caterpillars. Each student got their own and got to give them a name. We watched them grow and grow and moult their exoskeletons several times.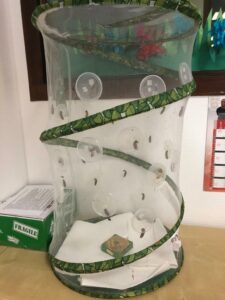 After about 1 week, the caterpillars formed into a 'j' shape at the top of their containers, created a chrysalis around themselves and settled down to transform into a butterfly. We waited nearly 2 whole weeks before our first butterfly emerged.
After keeping them and observing them in the class for several days, we released them into our garden.