The Butterflies Make Flowers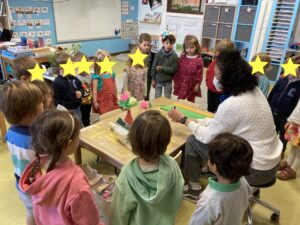 The Butterflies invited one of our beautiful Mums into class to share one of her talents with the children. We like to incorporate our wider community whenever possible at school and celebrate the identity of all the children in class, our student was delighted to welcome her Mum into class and enjoyed taking the lead in helping her friends learn a new skill.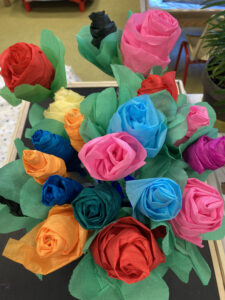 The children made flowers to celebrate the arrival of spring and sprayed them with rose scent so that not only were they gorgeous colours, they also smelt delectable!