Creativity is Linked to Every Developmental Area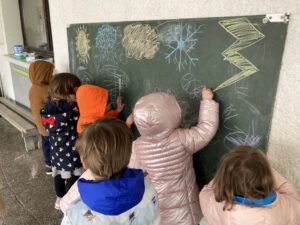 It is important that children are given ample opportunities to explore creative expression.
If children are given opportunities to freely explore what they are learning, make connections, problem solve whilst their feelings and thoughts are heard and valued they are developing skills that lead to life-long learning and confidence in themselves.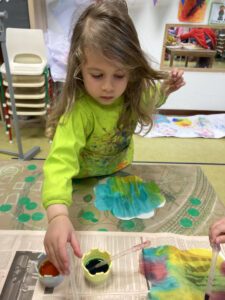 In the Butterfly Class, the children have free access to creative materials during self-selected learning time. They are able to safely and autonomously access paint, glue, scissors, pens, pencils, chalk, paper, sand mark-making and clay without any adult agenda imposed on them. The children explore concepts and skills they have been introduced to whilst building language skills by describing what they are doing to their teachers and their friends. They also tidy up their own space when they are finished.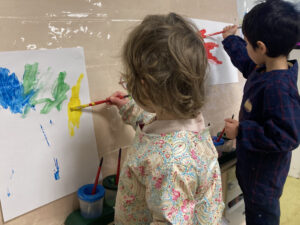 The children feel emotionally secure in their environment so are enabled to make the calculated risks that creativity requires. The pictures go home at the end of the day to be celebrated by their parents.
Beautiful work everyone!