The Seven Continents
The theme for this period in the Beaver class is 'Around the world.' We have been learning about the 7 continents of the world and where they are positioned on the globe. We have made our own globes using paper plates and have positioned the continents. We will be spending time looking at each continent in turn; the first will be Australia. We have learnt about the different parts of Australia, how their seasons are the opposite to us here in France and about all the different animals that can be found in Australia. One of our favourites is the Koala!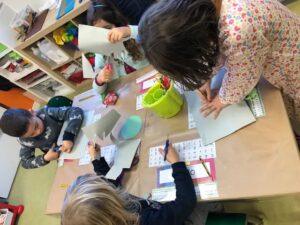 We are making our own paper Koalas in class using our hands as the body! We are very much looking forward to learning about all of the other continents in our beautiful world!