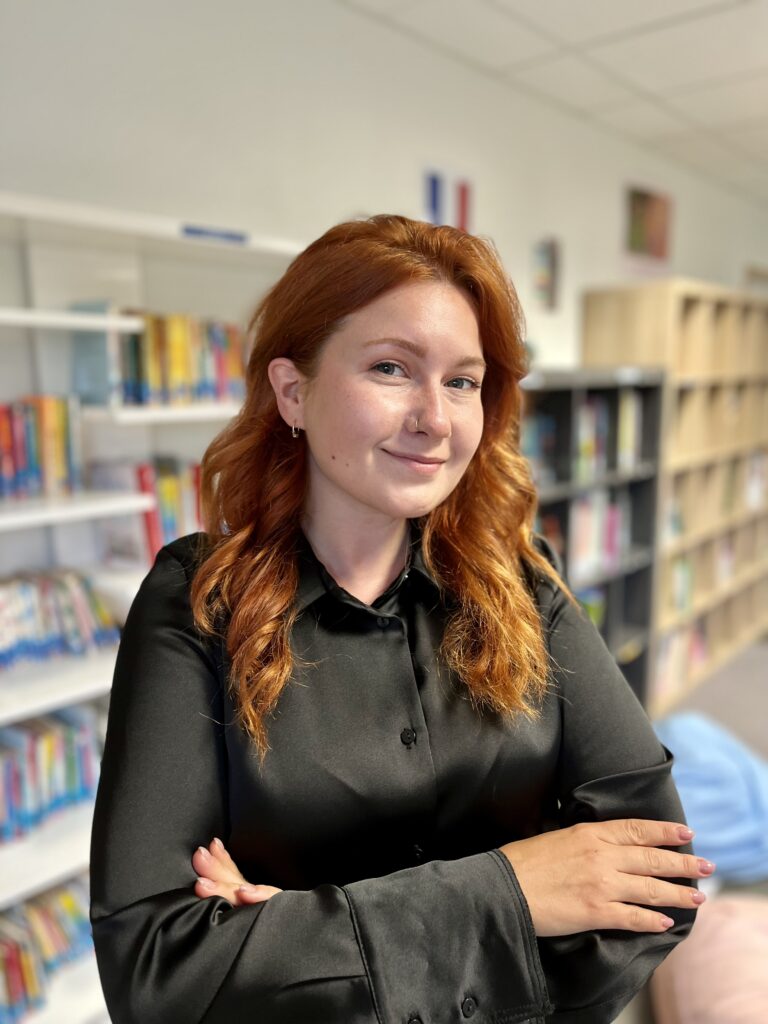 Animator at the daycare, canteen and club
I was born and grew up in Ukraine
I didn't know which graduate study to choose: Art or English literature.  I decided to choose both and leave the rest up to chance.
And it turned out that, as I was already a teacher, I was able to combine these two activities. As an English tutor for school children, it was not enough for me to use just a textbook and a notebook. I wanted to show that learning a foreign language is easy and interesting, so I brainstormed various tasks and creative games. It is important for me not only to teach, but also to build on the individuality and activity level of each child.
In the British camp, I was given complete freedom and revealed my potential.  I conducted creative lessons, games, and scavenger hunts in English. 
Then I was lucky to work in Kindergarten, in a Montessori system.  Children are immersed in the English language with all its facets through songs and games in a bilingual environment.  At EBiHS, I can use all my experience, learn new things while enjoying it all.